How Can We Help?
Search for answers or browse our knowledge base.
User's Information Does Not Display Correctly on Sample/Quotes/RFQ Print-Previews
Problem:
Some combination of your user information (Address, Phone, Fax) does not display properly when print-previewing a Biz Doc (Samples, Quotes, RFQs, etc).

Solution:
Update the information on your AccountManager user profile.
1.  Open AccountManager and go to "System > User Profiles".  Double-click to open your user profile.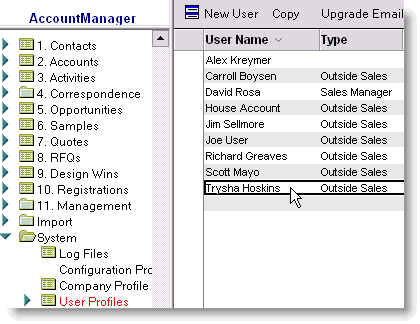 2.  Click "Edit" at the top of your user profile and fill in any missing information in your phone, fax, and address fields.  This is what populates the "letterhead" of biz docs such as described above.  Then click "Save" and "Close."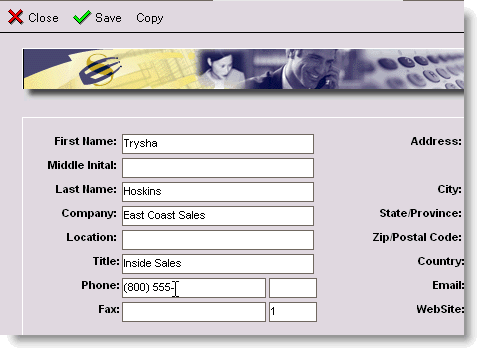 3.  All Biz Docs created from this point forward will inherit the complete information from your user profile.  To update documents already created, you will need to open them, hit "Edit" and then re-select yourself as the "Prepared by:" person on the Representative tab.