How Can We Help?
Search for answers or browse our knowledge base.
Looking for your "Collapse All" button?
You know how when you go into a view in AccountManager or SalesAnalysis, and sometimes, everything is automaticalIy expanded open, and you've got to collapse all those categories to see what you're doing?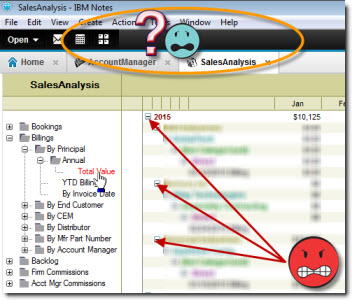 Well if you've recently updated to Notes 9 (or even if it's not-so-recent!) and you're wondering where your toolbar went with that handy "Collapse All" button on it, never fear! You can get it back with one single click of the mouse!  Just click on View > Toolbar and UNCHECK the item "Show Toolbars Only When Editing"…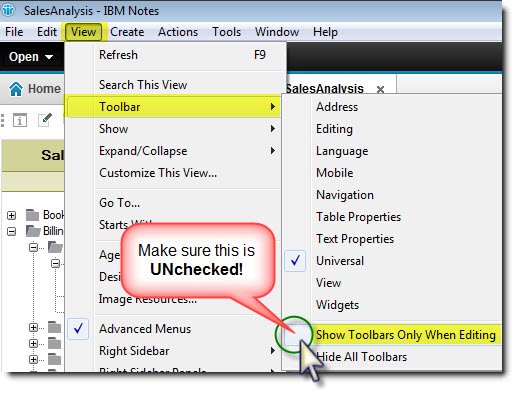 Once you do that, the toolbar with your favorite button will stay visible at all times!