How Can We Help?
Search for answers or browse our knowledge base.
LeadManager Distributor First Time Buy Imports
Introduction
LeadManager 4.3 and higher supports importing of distributor "First Time Buy" ("FTB") reports.  This document explains details about setting up and utilizing this feature.  Basic LeadManager information, including security and configuration options can be found here:  http://support.empoweringsystems.com/web/ESI/support/library.nsf/pages/ExpertTutorial-LeadManager
Prerequisites
LeadManager 4.3 or higher.
Basic working knowledge of LeadManager import and handling procedures (see tutorial document referenced above).
Security/Access settings for users that need it.

 

Default access at installation is minimal.

 

Administrators can contact

support@empoweringsystems.com

for assistance.
Configuration requirements for FTB Imports must be enabled (see below).
Review the Help documentation inside LeadManager.
Configuration Requirements
In order to import First Time Buy reports into LeadManager, the following items must be enabled on the "Design Settings" tab of the LeadManager configuration profile: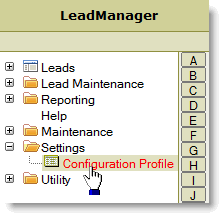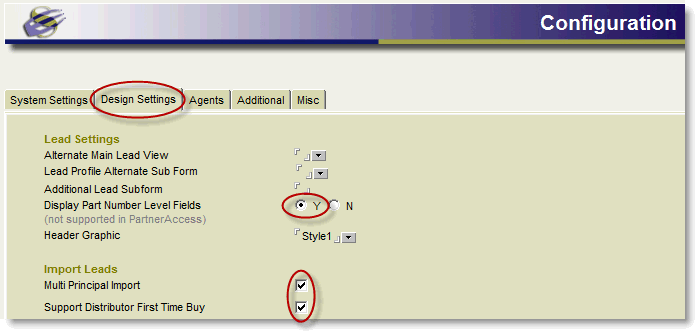 Preparing the Import Profile
The import process for First Time Buy reports is very similar to the original import process, with the following exceptions:
1. Use the Multi Principal Import Profile (because the First Time Buy report will have information from more than one manufacturer)

2. On the Import Profile itself, check the box for Distributor First Time Buy Import.  This will cause the FTB-specific fields to appear underneath that area, which can then be mapped out and imported.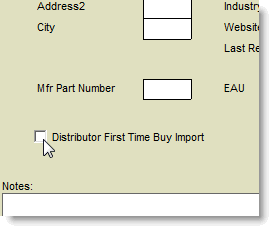 FTB-related Fields on the Lead
Leads imported at First Time Buys will have an extra tab containing that information…
…as well as the button to "Send Feedback" (which generates an email to the email address listed on the FTB report)