How Can We Help?
Search for answers or browse our knowledge base.
See how to easily update multiple action items at one time
Do you have to update a number of Action Items with the same information?  Did you ever think, there's got to be an easier way?  Well there is and here's how you do it….
Select (add a check next to) the Action Items in AccountManager that you'd like to update.
Go to Actions, Functions, Change Activity (sel)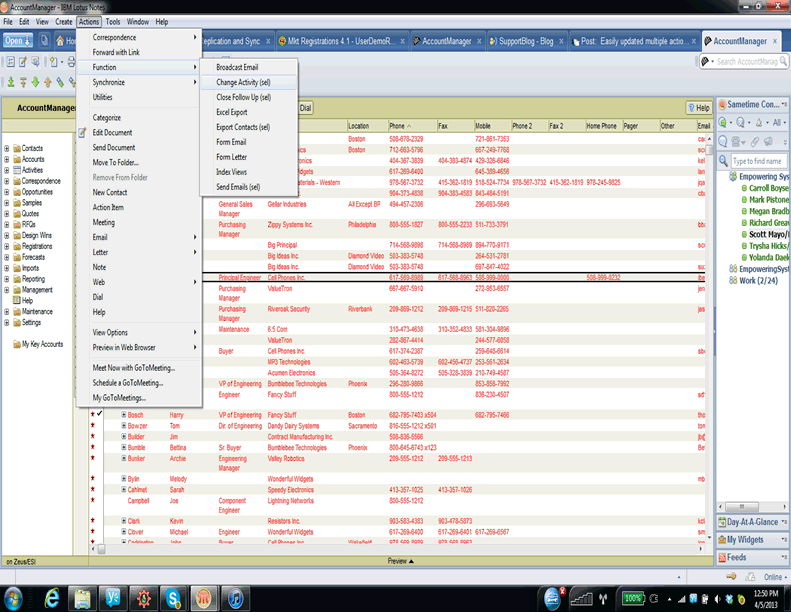 3. Fill out the Set Activity Fields with the information that you would like updated for all the contacts you've selected, hit OK then all Action Items will be updated.  It's that easy! This also works for other Activities in AccountManager such as Emails, Letters and Notes.